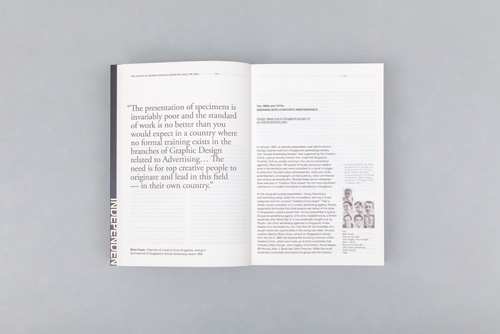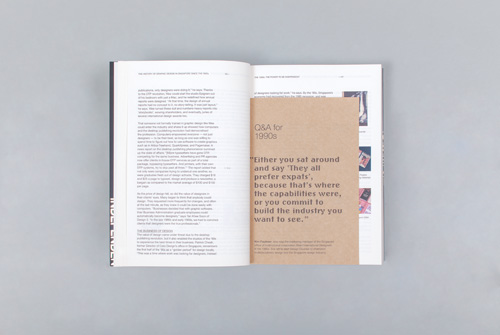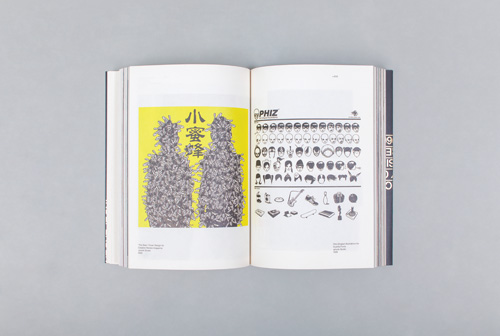 INDEPENDENCE: The history of graphic design in Singapore since the 1960s

The first-ever book tracing the evolution of the graphic design industry in Singapore since the former British colony emerged as an independent nation-state in the 1960s. Beginning at the arrival of modern design with the city-state's nation-building plans, the book retraces how various of various small, independent studios broke out from the advertising industry. They grew over the next five decades, spurred on by changing national policies, economic conditions, technological shifts and societal trends. The book retells these histories chronologically alongside interviews with pioneering designers and an extensive album of designs from over the decades.

By Justin Zhuang
Design by H55
Published by The Design Society
376 pages
Soft cover
Published in 2012
ISBN 978-201-27-8685-1
Read a feature about the book by Eye.
Stockists
Singapore: Basheer Graphic Books