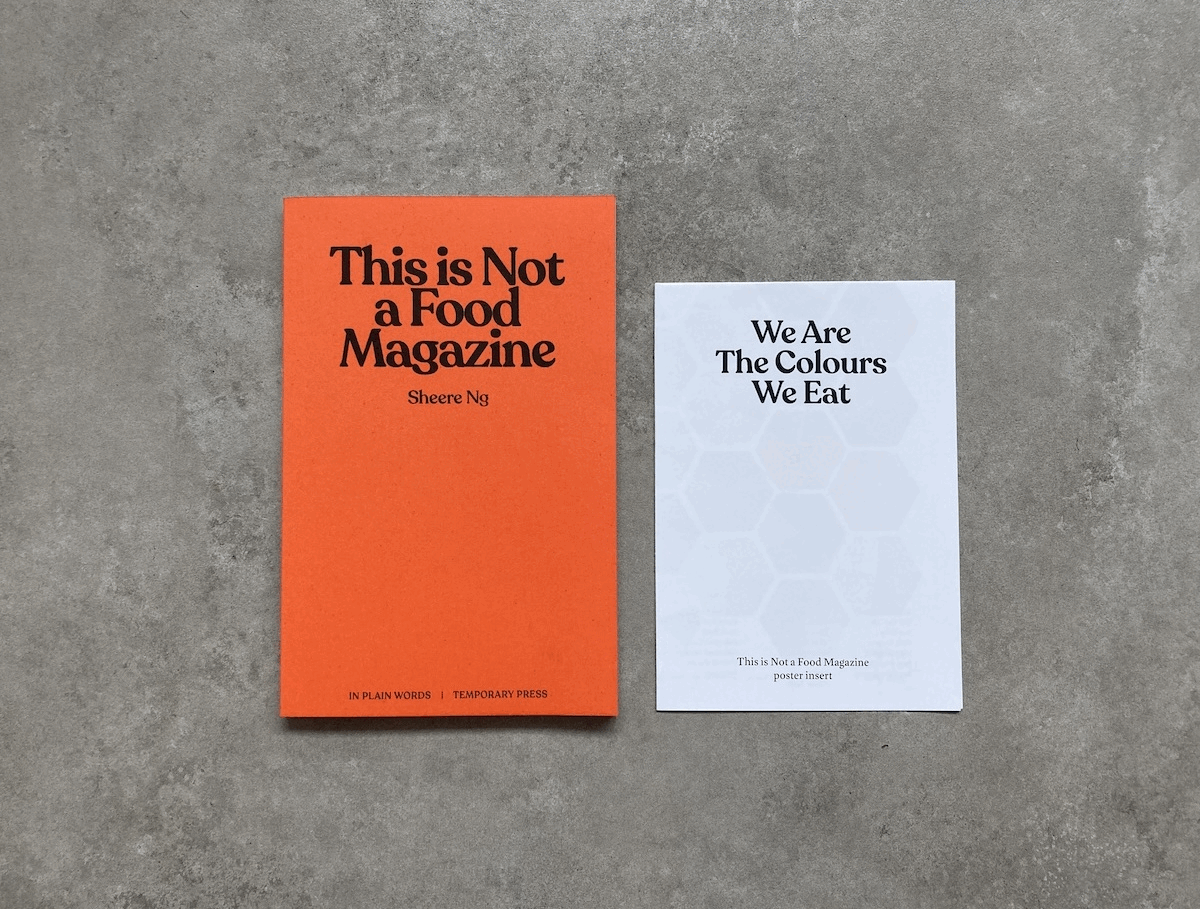 This is Not a Food Magazine

The essays in this collection were first published on my now-defunct blog, Tuckshop, between 2015 and 2018. They are as much about men who enjoy cooking as they are about women who are expected to cook. They are about this nation, and its identity and development. This is not a food magazine. This is my contemplation on Singapore through the lens of food.
This second edition includes a poster insert of We Are The Colours We Eat, a collaboration between Sher Chew and Yin Shanyang to record the colour of Singapore's hawker food.
---
Essays by Sheere Ng / Designed by gideon-jamie
178 x 115 x 6 mm (Book); 298 x 209 mm (Poster)
102pp, 102g
Soft cover
First published in 2018
Second edition published in 2023
ISBN 978-981-11-7815-3
---
Stockists
Australia: Slow Burn Books
Spain: tabletimes